It's been a busy month for me and a quiet one for Vision Thing. Regular content will resume in the new year, I promise. 2016 was a bad time for pretty much everything bar cinema – here's a short list of ten films that really did it for me, an extension of a top five I did over at The Movie Bit. Shamefully, I'm yet to see Creepy, American Honey, The Handmaiden, Manchester by The Sea and a bunch of others, so this list is by no means complete!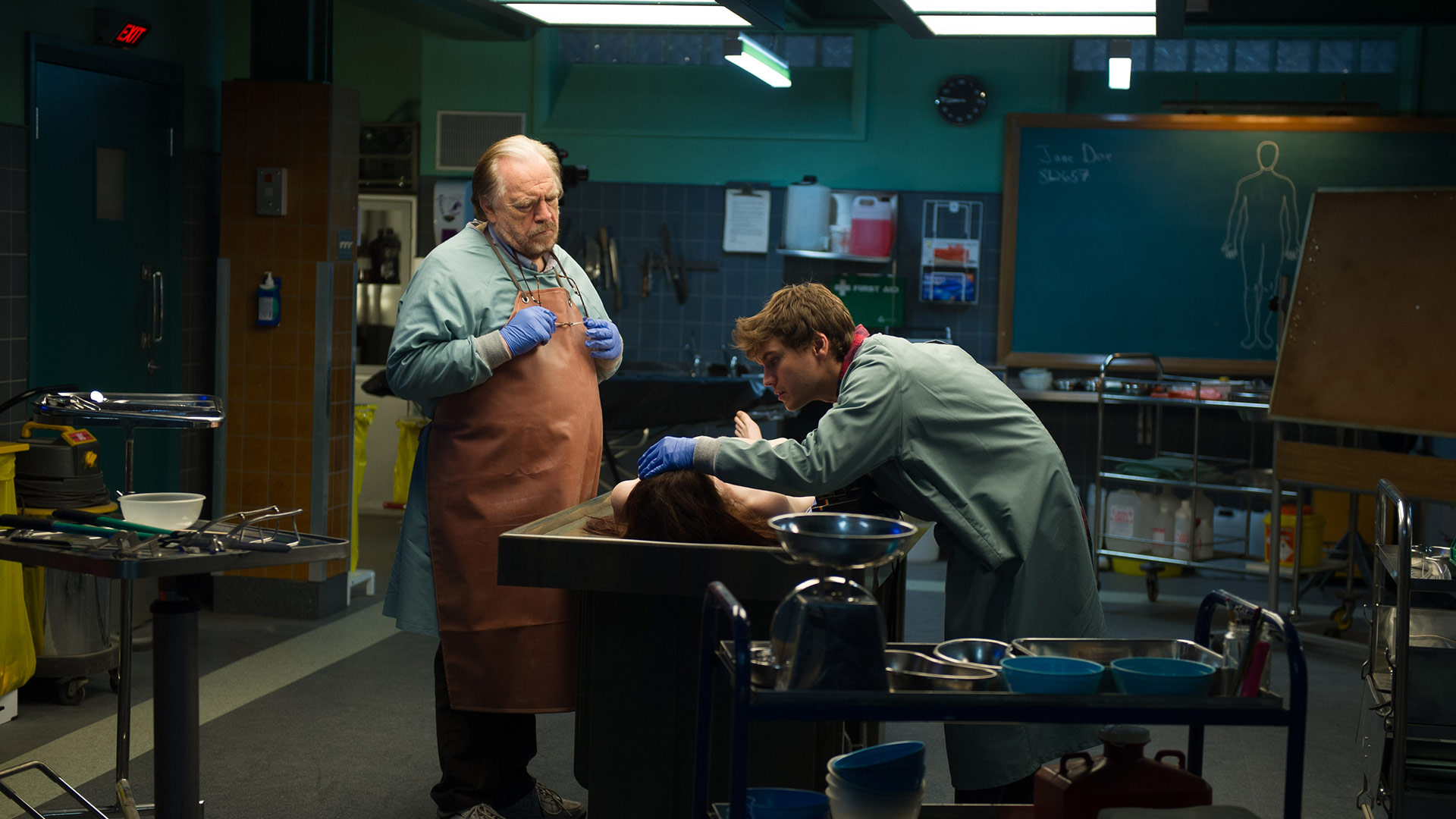 10. The Autopsy of Jane Doe – This unique ghost story from Trollhunter director André Overdall got a screening at the IFI's Horrorthon this year, but seemed to slip underneath the radar otherwise, hitting VOD services this month. Packed full of fresh ideas, wonderfully nasty gore and led with two great performances from Emile Hirsch and Brian Cox. I never expect a horror movie narrative to be grounded with a solid, father-son relationship. Consequently, The Autopsy of Jane Doe manages to be scary, funny and often touching – a rare mix for modern horror.
9. Dheepan – Dheepan has been dividing critics and audiences alike since winning the Palm D'Or at Cannes 2015, but only made it to Irish cinemas in April this year. Many early reviews threw the words "Taxi" and "Driver" around when describing the overall feeling of this immigrant narrative from director Jacques Audiard. It's an odd comparison, but accurately sums up the radically affecting tone and atmosphere of supreme tension that builds throughout. Rarely is a climax this satisfying and devastating at the same time.
8. High-Rise – I bought a copy of J.G Ballard's dystopian science fiction novel when I heard that Ben Wheatley would be adapting it for his next project. I never read a single page of it. Maybe it's for the best as I would probably have spent the majority of High Rise's run time trying to compare Wheatley's vision to the supposedly 'unfilmable' source material, instead of enjoying all the brutally violent and brilliantly funny depravity onscreen.
7. Silence – Silence offers no simple answers to the questions it poses and requires a certain amount of discipline or even self-deprecation to enjoy. Regardless, this is a truly fulfilling cinematic experience, a beautifully crafted and boldly acted story that incorporates its simple title into an integrated visual and aural aesthetic – Scorsese's best work in a decade.
6. Green Room – Nail biting, highbrow hicksploitation from director Jeremy Saulnier. Evokes the feeling of Assault on Precinct 13 with hardcore punks and Nazi skinheads. Dirty, disturbing and often desperately funny. Also, a big fat reminder of what a fucking tragedy it is that the world lost Anton Yelchin this year.
5. Rogue One: A Star Wars Story – Gareth Edwards has produced a spectacular, satisfying and genuinely moving Star Wars experience – its existence justified with a style and tone that is refreshingly different, yet so completely and perfectly Star Wars. In a post-Force Awakens world of entertainment, Rogue One gives us a genuine reason to be hopeful about a new Star Wars movie every year.
4. Paterson – Jim Jarmusch surprised us with two films this year – one disappointed (Stooge's doc Gimme Danger), while the other proved to be the director's best work in years. Paterson is uniquely poetic, quietly moving and relishes in nothing more than the repetitions and random coincidences of everyday life. Rarely has a movie where practically nothing happens been this uplifting, devastating and inspirational.
3. Nocturnal Animals – A consistently gripping thriller with a relentlessly bleak, often absurd blend of emotion and aesthetic. Two layered narratives, distinct in every way from performance to form, directed with an ultra-cool, hyper-stylised hand by Tom Ford. Amazing performances all-round.
2. The Witch – Perhaps the scariest movie the US has produced since The Shining, and conjures up much of the same creeping, hypnotic dread as Kubrick's classic, albeit with an entirely different subject. This disturbing tale of a 17th Century puritan family in a New England woodland is dark, diabolical and genuinely disturbing. A horror movie as horror movies should be – one that sticks with you long after the credits roll.
1. Hell or High Water – David McKenzie's pensive, compelling thriller cuts a swathe through vast, expansive Texan landscapes and dying backwater towns. McKenzie manages to say something worthwhile about the state of contemporary America with a story that has no good guys, no bad guys and a great, big desert of moral grey area. With another career defining performance from Jeff Bridges, Hell or High Water dragged that most American of genres, the western, into the modern day, guns blazing.
Martin Macnamara